Hattha Bank strictly implements the COVID-19 preventive measures to protect customers and employees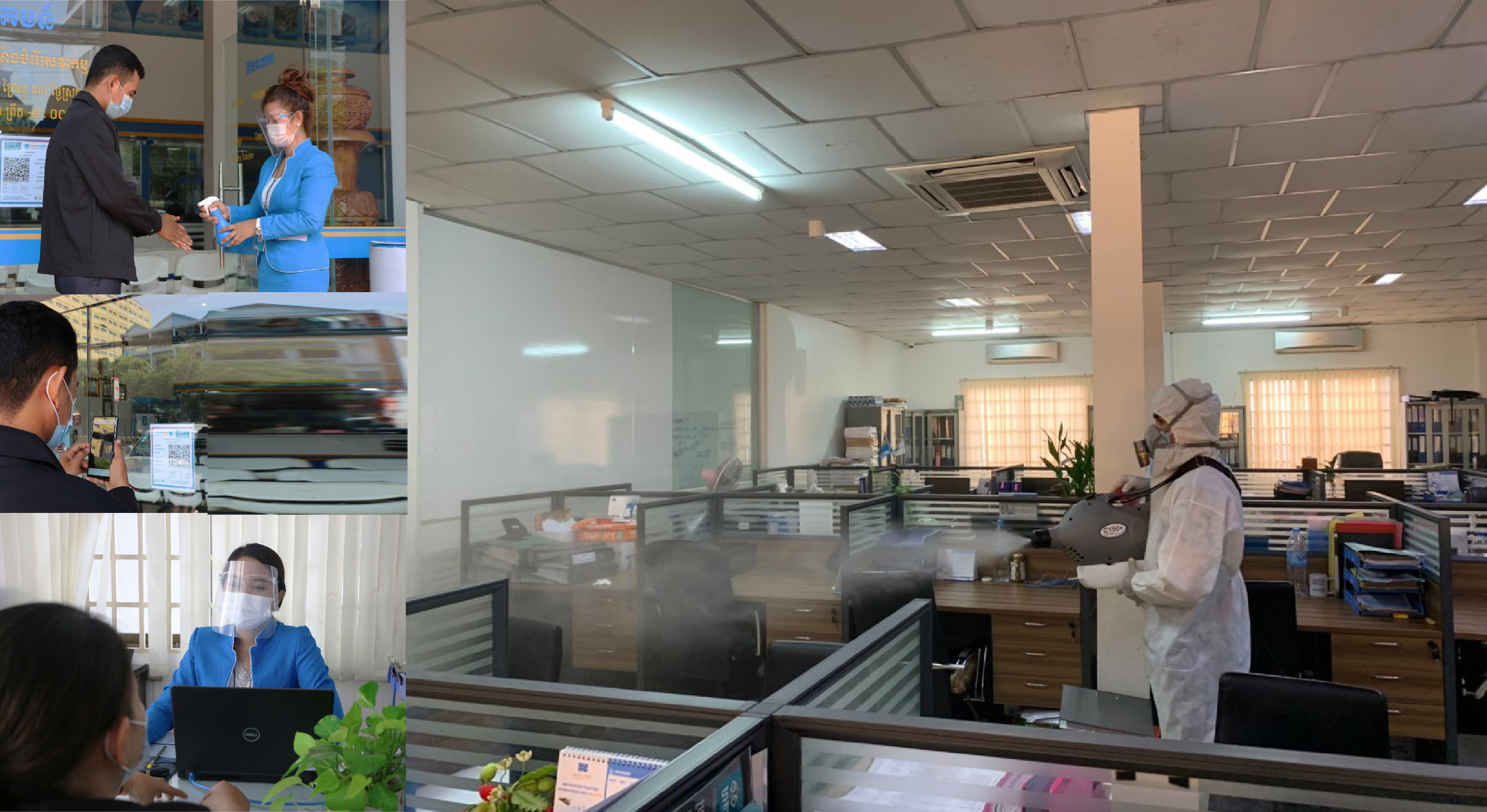 As a leading bank that always cares for its customers' and employees' well-being, Hattha Bank has strictly implemented and followed the recommended preventive measures of COVID-19 by the Royal Government of Cambodia and the Ministry of Health. Thus far, the implementation of COVID-19 protective measures has begun implementing since the first case of positive COVID-19 was discovered in Cambodia.
In response to the community outbreak of the February 20th Event, which appears to be more severe than the previous events, Hattha Bank takes swift actions to protect the safety of its customers and employees as the following measures;
Disseminate the 3 Don't and 3 prevention issued by the Royal Government of Cambodia and Ministry of Health to all staff and customers.

Displaying the QR code "Stop COVID-19" poster at the entrance of all the offices/branches, and all customers and staff are required to scan every time before entering the office.

All the employees must have their body temperature check, spray their hands with hand sanitizer/alcohol every time before entering the office (morning & afternoon). They must wear face masks and face shields inside the office area.

Customers must take body temperature, spray alcohol, and wear a mask before entering the office.

Waiting area seats for the customers are arranged more spacious for maintaining the social distance.

Changing all face-to-face meetings and training sessions to online.

Arrange some staff to work from home to reduce face-to-face contact and maintain the office's social distance.

Cleaning and spraying disinfectant in the office regularly.
It can be clearly seen that Hattha Bank's participation through these safety measures is a very crucial part of against COVID-19 transmission in Cambodia. Besides, Hattha Bank donated 200,000,000 Riel to the Royal Government of Cambodia in purchasing COVID-19 vaccines for Cambodian people for free of charge.
Everyone's participation in implementing the COVID-19 safety measures is important in protecting ourselves, our families, and our society. All together, applying 3 Don't and 3 Preventions against spreading of COVID-19 in Cambodia.