Hattha Bank donates hospital beds to Udong Referral Hospital to provide the full range of health care services to the people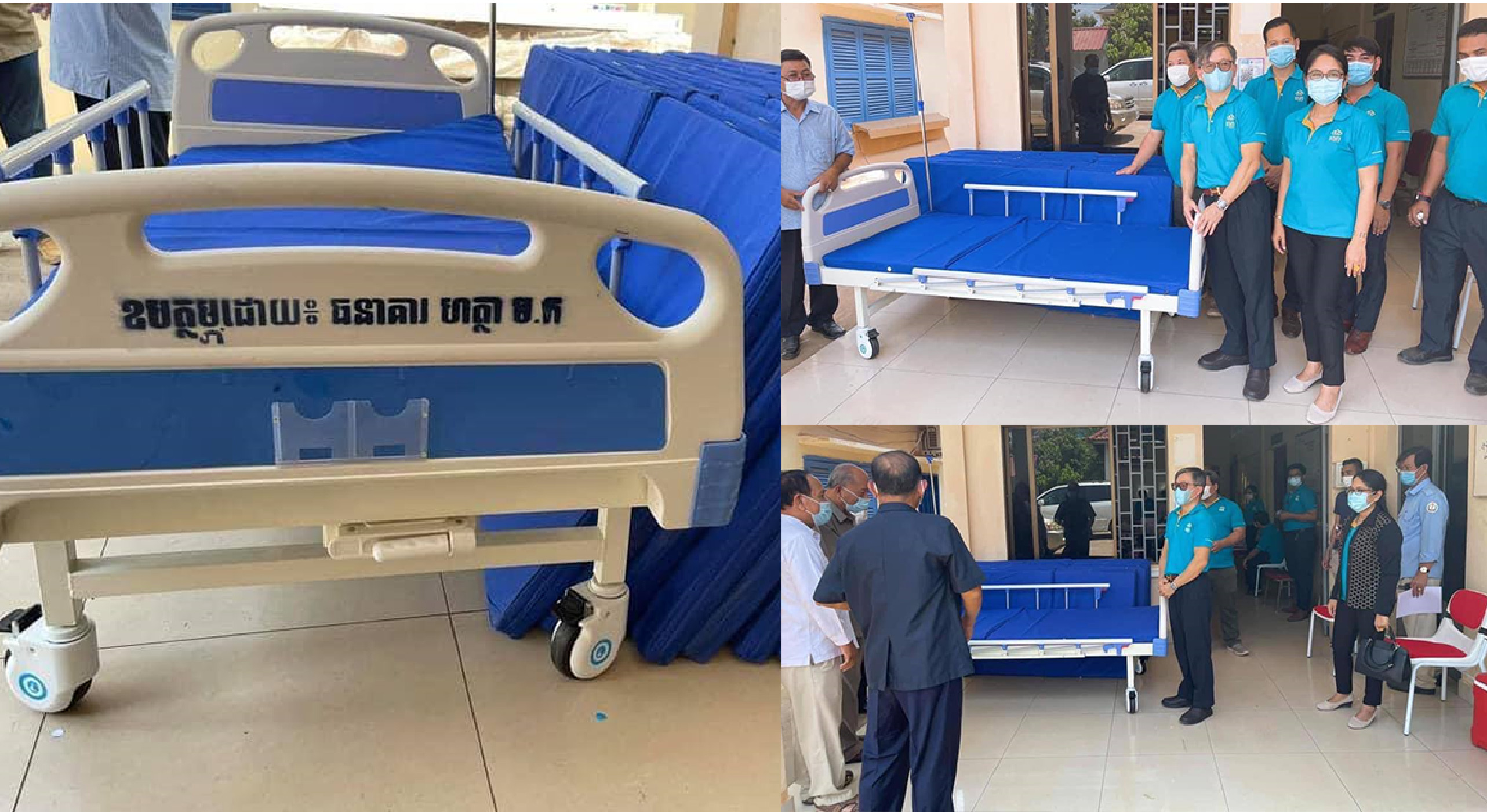 Kampong Speu, April 02, 2021: Hatta Bank is the second-largest branch network in Cambodia, donated ten hospital beds to Udong Referral Hospital on April 1, 2021. This donation aims to support the people as well as the community access to quality essential health care service and focus on the need of a hospital, such as having enough beds for accommodating the new patients during the COVID-19 pandemic is becoming more severe in Cambodia.
The hospital bed donation is not the first social activity of Hatta Bank. Over the years, Hattha Bank has initiated and actively participated in other social activities, especially donated many hospital beds to rural referral hospitals, ensuring that the hospitals have enough beds and patients receive the full range of health care service and good quality care from the doctors. Furthermore, all management and employees have actively involved in improving people's well-being and provide the same quality health care services to the community.
The donation promotes not only the community's well-being but also the nice gesture of helping each other in times of need while our country is facing difficulty from the COVID-19 outbreak.
About Hattha Bank
Hattha Bank has transformed itself from Microfinance Institution "Hattha Kaksekar Limited" into Commercial Bank in August 2020 after serving in financial industry of Cambodia for over 26 years. As of March 2021, Hattha Bank has 177 branches along with 137 ATMs, deposit balance at USD 822 million and credit portfolio at USD 1,412 million. Currently, Hattha Bank offers a variety of the financial services such as loans, deposits, money transfer, payroll service, mobile banking, and insurance referral service as well as other new products and services. Hattha Bank is a subsidiary of Bank of Ayudhya (Krungsri), the fifth largest commercial bank in Thailand, and a member of MUFG Bank, the largest banking group in Japan, and also one of the largest and most diversified financial groups in the world.