Win the Gigantic Prizes from Hattha Bank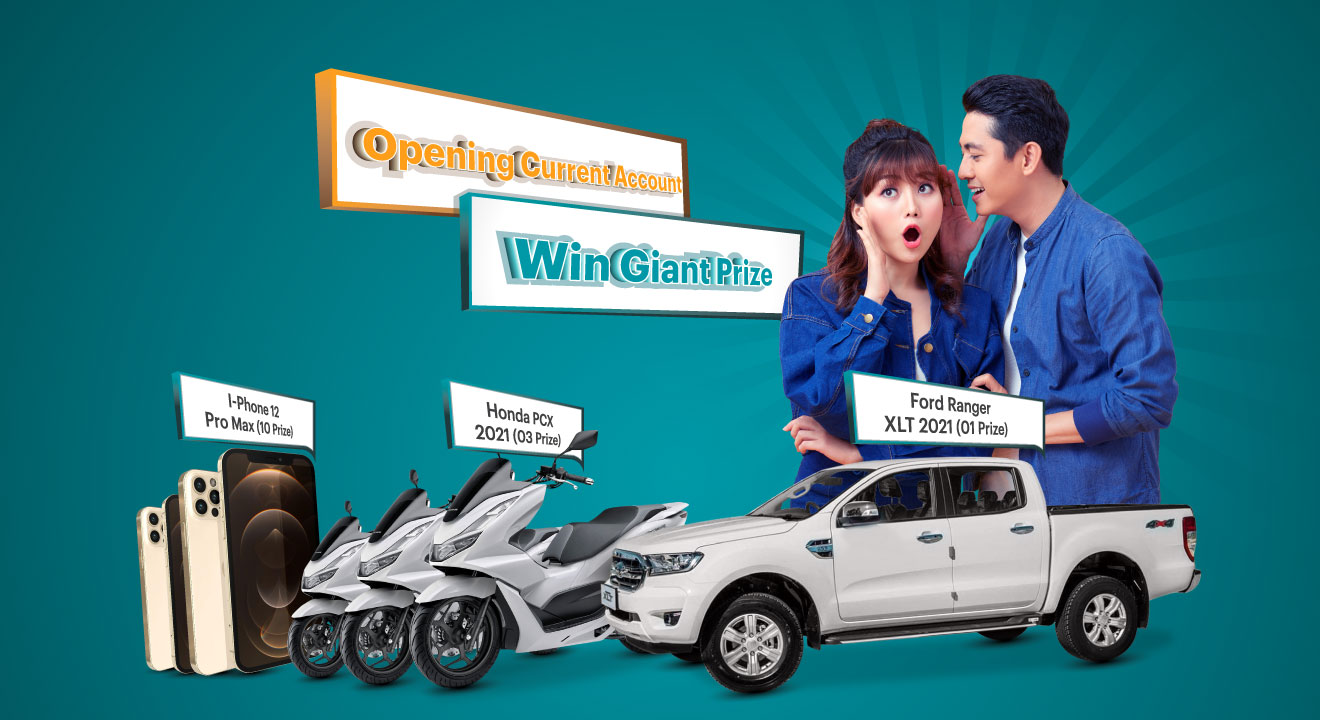 After receiving a license and successfully transformed to commercial bank in 2020, Hattha Bank has continuously developed and enhanced its product and services to be more comprehensive to accommodate customers' demands. At the beginning of March 2021, Hattha Bank has announced to the public of the exciting promotion called "Open current account, win gigantic prizes" which will give chances to customer to win enormous prizes from Hattha Bank.
This promotion officially implements from 01st March 2021 till 30th June 2022 and the prizes including iPhone 12 Pro Max (10 prizes), Honda PCX (3 prizes), and the grand prize is Ford Ranger XLT 2021 (1 prize). The lucky draw will be conducted 4 times during promotion period which is concurring every 4 months. Interestingly, the fastest you open current account, the more chances you can win the prize because the customer who doesn't win at the first cycle will be kept for the following lucky draw event. To join this amazing promotion, customers simply open a current account with Hattha Bank and fully agree with terms and conditions. This promotion offers to both individual and corporate customers. Hurry up! Come first will have more chances than others.
Hattha Bank's current account offers customers with many benefits such as interest rate as extra income, free cheque book, free ATM cards, and free Hattha Mobile. Using current account also offers a flexible and convenient way of doing transaction including overdraft loan and other financial services. Recently, the current account is only available at offices/branches around Phnom Penh and some branches in Kandal province.
For more information or opening account, please contact 1800 212 222 (Free of charge) or 023 999 266.