Hattha Bank Plc. Officially Announces New Name and Logo with Strong Commitment to Offering Convenient, Fast and Simple Services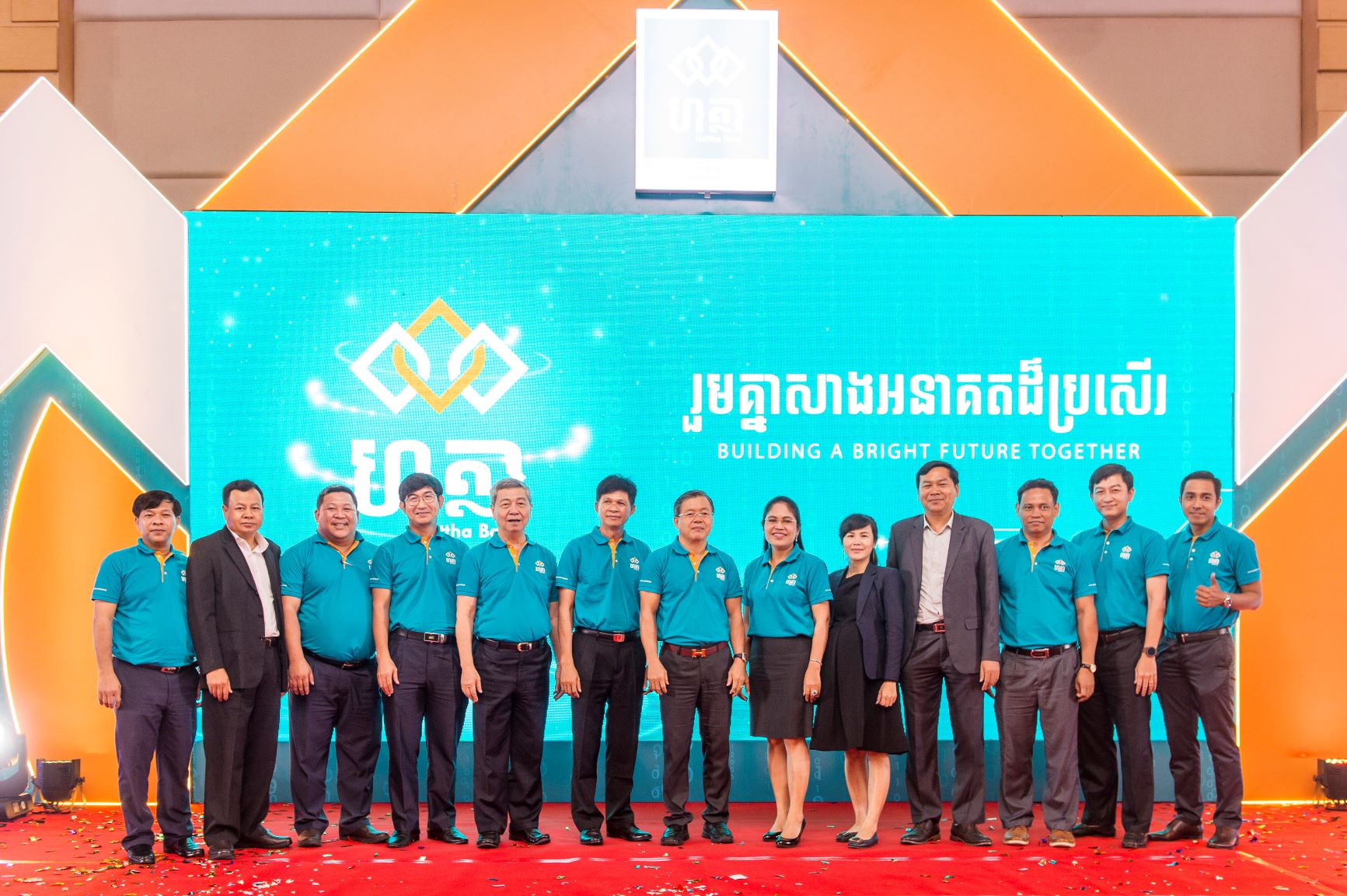 Phnom Penh - 07th September 2020: Hattha Kaksekar Limited, the 2nd largest microfinance institution in Cambodia, publicly announced its successful transformation to be a commercial bank named Hattha Bank Plc. This happened at the press conference on "Official Announcement on New Name and Logo of Hattha Bank" which was held at Sokha Hotel, Phnom Penh, dated 7th September 2020 at 6:30 pm.
This event marks another key milestone and proves that Hattha Bank has been offering financial services in a reliable, transparent, and right manner with reference to the strategic plan of Hattha Bank's parent companies to pursue regional business expansion and capture growth opportunities in CLMV countries by leveraging local expertise and physical presence together with its existing established business platform and extensive networks.
Oknha HOUT IENG TONG, President & CEO of Hattha Bank said "I am really proud and so glad that Hattha Bank has moved forward a further step. This development clearly indicates that we have been offering financial services in a trustworthy, transparent and right way to fulfill the needs of the customers, thus enabling our business to grow continually from time to time". He added "Hattha Bank has strong commitment with high confidence, and are well ready to serve the customers with a wide range of suitably perfect, trustworthy, convenient and simple services through our highly experienced professional staff. Furthermore, Hattha Bank has adopted its precise business strategies, human resources, capital growth, banking system, risk management and business operations to become a leading commercial bank to build a bright future for our customers in parallel with our corporate slogan "building a bright future together"". Taking this opportunity, he expressed his deep thanks to the regulators, namely the National Bank of Cambodia (NBC) who has credited and trusted Hattha Bank thus far, and heartfelt thanks to the shareholders, board of directors, management, staff and valued customers who have fully supported and motivated Hattha Bank, thus resulting in successfully transforming to a commercial bank.
On this occasion that Hattha Kaksekar Limited successfully converts into a commercial bank today, Oknha HOUT IENG TONG said that Hattha Bank has introduced new financial products and services to fulfill the needs of our customers including, but not limited to, Hattha Mobile, Inter-bank Transfer, Overdraft Loan, and HYSA Flexi and HYSA Corporate.
About Hattha Bank
Hattha Bank has more than 26-year experience in offering financial services in Cambodia. Currently, Hattha Bank has registered its capital of 115 million USD at the National Bank of Cambodia, and has 177 branches to offer a wide variety of financial services such as loan, savings, money transfer, payroll service, mobile banking, and insurance referral service as well as other new products and services along with 137 ATMs in 25 cities/provinces of Cambodia. Hattha Bank is already a subsidiary of Bank of Ayudhya (Krungsri), the fifth largest commercial bank in Thailand, and a member of MUFG Bank, the largest banking group in Japan, and also one of the largest and most diversified financial groups in the world.
About Krungsri
Krungsri (Bank of Ayudhya Public Company Limited and its group companies) is the fifth largest financial group in Thailand in terms of assets, loans, and deposits, and one of Thailand's five Domestic Systemically Important Banks (D-SIBs) with 75 years of history in the country. Krungsri is a strategic member of the Mitsubishi UFJ Financial Group (MUFC), Japan's largest financial group and one of the world's largest financial organizations. Krungsri provides a comprehensive range of banking, consumer finance, investment, asset management, and other financial products and services to individual consumers, SMEs, and large corporations through 683 branches (643 Banking Branches and 40 Auto Business Branches) and over 33,461 service outlets nationwide.