Hattha Bank's KHQR Promotion for Business Owners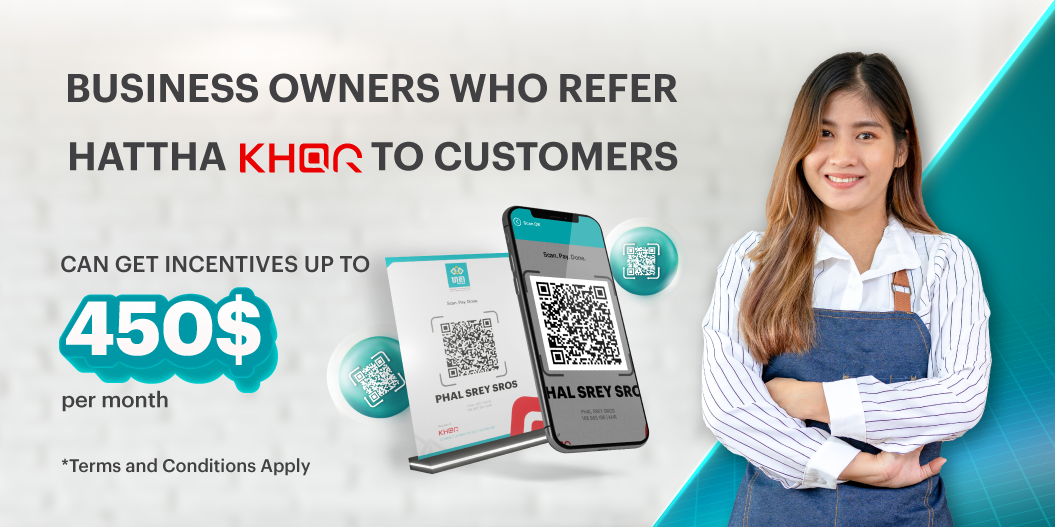 Offer incentives to business owners who use Hattha Bank's KHQR as a means of payment through Hattha Mobile or other banks' mobile banking.

This program is valid from May 04, 2022 to July 31, 2022 or any further notice.
To receive incentives from this promotion, business owners have to:
1. Comply with the following conditions:
- Have a savings account with Hattha Bank,
- Register Hattha Mobile, and use Hattha Bank's KHQR as a mean of daily payment,
- Encourage customers to make payments through Hattha Bank's KHQR.
2. The incentive amount will be based on the below table:
No

#of Transaction per day

Incentives per day

1

> 15 Transactions

USD 5

20,000 riels

2

> 25 Transactions

USD 8

32,000 riels

3

> 40 Transactions

USD 15

60,000 riels
Note: Hattha Bank reserves rights to change the terms and conditions above without prior notice.