Smart Teller Machine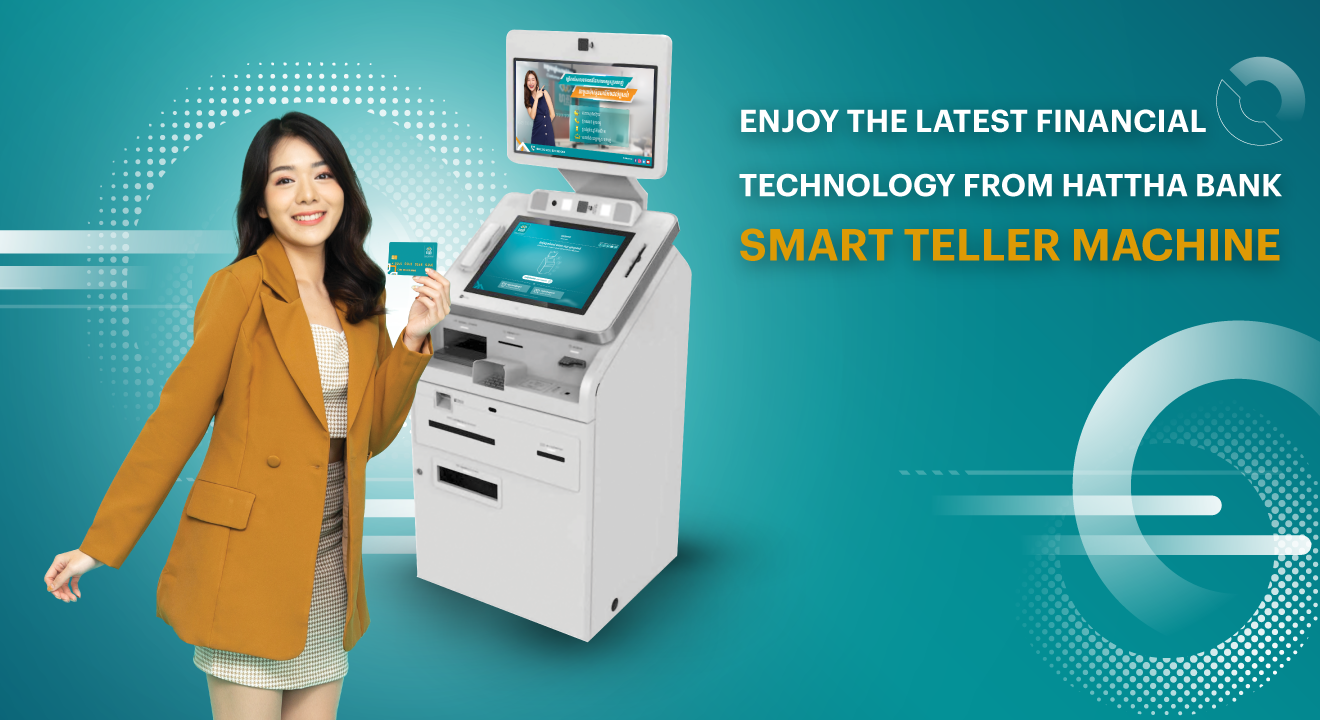 A convenient way to do banking with good quality and safe, Hattha Bank is gratifying to introduce Smart Teller Machine to customer which enable the use of innovative technologies. The Smart Teller Machine (STM) allows customer to perform banking at any time with Smart Banking 24/7 which are offering variety functions such as Self-account Opening (New & Existing Customer), Special Account Opening, TD Account Opening, Instant Card Issuance, and other ATM Services.
Service Feature
New Account Opening
Term Deposit Account Opening
Instance Card Issuance _ Coming Soon
Request for Card Lost, Replace, Reissue and Expired _ Coming Soon
Providing variety of transactions including ATM Service such as Cash Deposit, Cash Withdrawal,Fund Transfers, Mobile Top-Up, Bill Payment, Balance Inquiry, and Bank Statement
Benefit
Self-Banking Service
Anytime Banking with Hattha Bank's Smart Banking 24h/7.
Fast and Convenient by not standing long queues.