Micro Life Insurance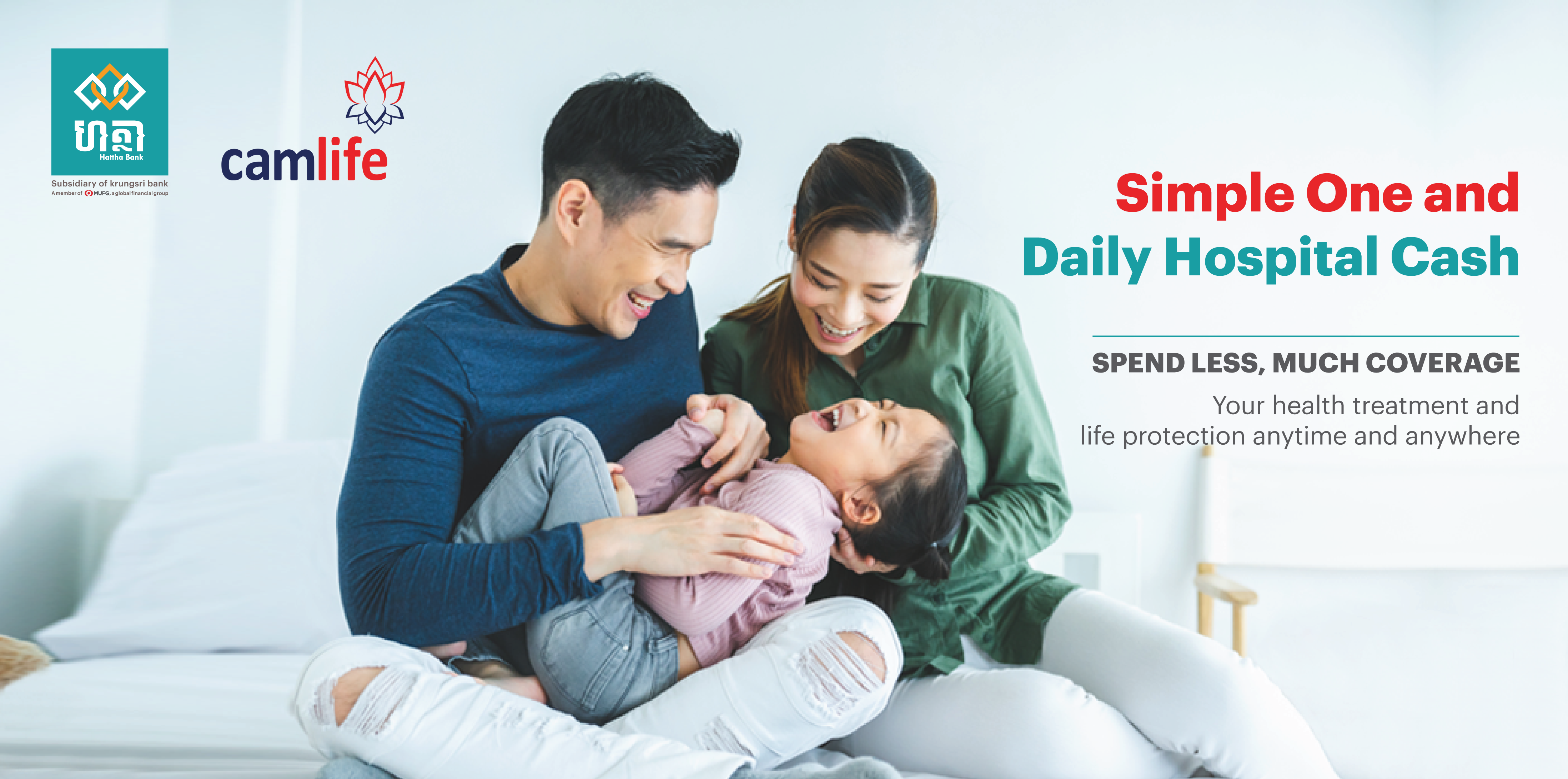 Micro Life Insurance is a one-year insurance plan that provides ​financial protection to the insurer's family along with Daily Hospital Cash (DHC) (Limited compensation by the insurance company) in the event of hospitalization, death, or disability caused by illness or accident.
Benefits
· Start from USD 41 for 1-year financial protection
· Compensation worth up to USD 5,000 in the event where the issuer of death or total permanent disability (TPD) caused by illness or accident
· Daily hospital expenses for the insurer in the event of hospitalizing caused by illness or accident
CONTACT US
If you have any inquiries or interest in Micro Life Insurance, please contact the insurance consultant of Camlife Micro Insurance at any of Hattha Bank's branches. You will be well introduced and consulted by professional staff with trust and convenience.
Notice: Hatha Bank reserves the rights to change the above information without prior notice.